[wpv-post-body][wpv-post-title][wpv-post-shortcode]
Continuing Study of the Book of Hebrews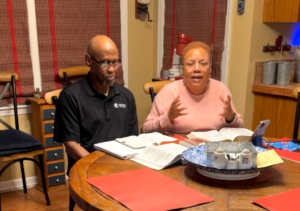 Welcome back to our live session as we delve deeper into the message of the book of Hebrews.
As we study the book of Hebrews, we are reminded of the divinity of Yeshua. He is not just a prophet or a teacher, but the very embodiment of God's love and grace. Through his sacrifice, he offers us redemption and eternal life.
Visit the Study House page on Facebook for more Bible study.