[wpv-post-body][wpv-post-title][wpv-post-shortcode]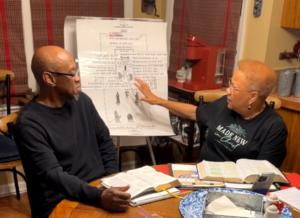 Today, we will continue our journey through the book of Hebrews, focusing on chapter 6. This chapter is filled with important teachings and powerful insights that can strengthen our faith and deepen our understanding of God's Word.
In this chapter we go deeper into the importance of spiritual maturity and bringing our faith into practice.
Follow the Study House page on Facebook to stay tuned as we continue to explore God's Word together!